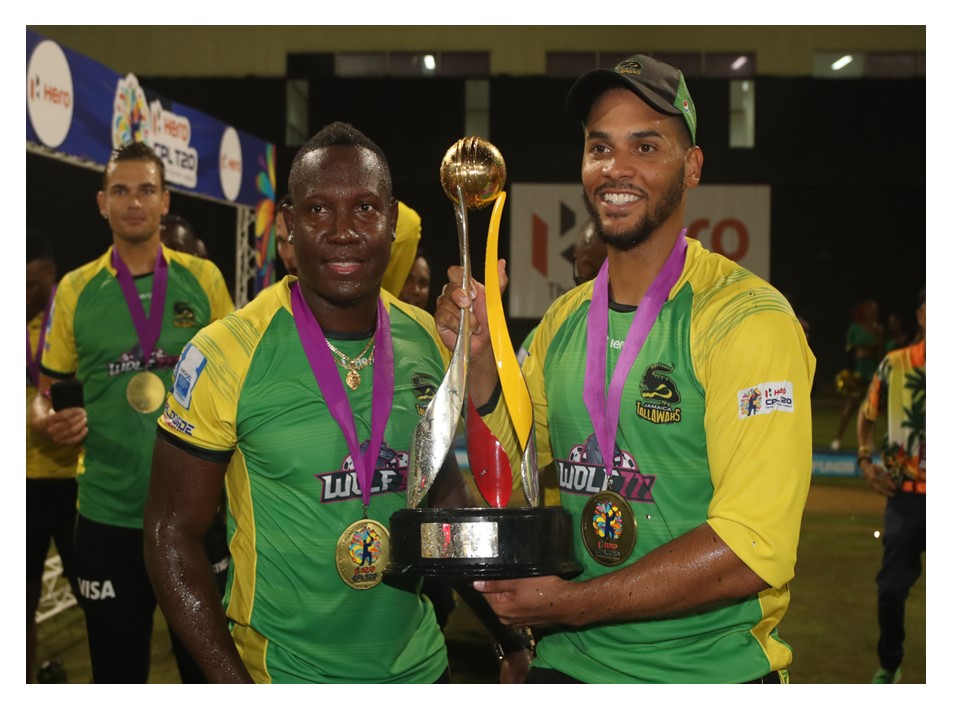 Jamaica was the fittest and the best! Hurrah! Well done!
The Tallawahs dominated Royals in the Hero 2022 Caribbean Premier League (CPL) Finals on Friday 30 September 2022 at the Providence Stadium in Guyana – the "crocodile" prevailed against the "flying fish."
The Barbados Royals were the fastest but not the fittest; the "trailblazers" but not the "finishers." They won 9 out of 11 battles but lost the war!
In the tournament, the Tallawahs executed the science of T20 Cricket perfectly. Discipled and led from-the-front by the shrewd Rovman Powell, they clobbered the Powerplay overs (over 1-6); milked the middle overs (overs 7-14) and murdered the death overs (overs 15-20). Let Cricket West Indies learn from the "Jamaicans"!
As was signaled in the first week of the cricket show in St Kitts, the strong crushed the weak; the men were separated from the boys; outdated coaching methods were exposed with up-to-the-minute analytical coaching techniques; old and tired legs and bodies were out-run by young, trimmed and fit gladiators that moved, jumped, flew, dived and even "double flipped."
But wait, by the way, the "flip" has brought the artistry of acrobatics and gymnastics into the changing game of cricket.
Back to the lesson learned. There is no place for "Hall-of-famers" and "cricket icons" on the field of play – not against those young panthers! Their helpful place in West Indies Cricket is on the technical staff; among the coaches, strategists, analysts, and psychologists, shaping the young men and women for the arena – for they keep cricket alive!
Congratulation! The Tallawahs had the skill set; the mix; the depth; the leadership; the coaches; the toughness; and the performance.
The CPL is no place for pedestrians, cavaliers, moonlighters, flash-in-the-pan performers and "wannabes."