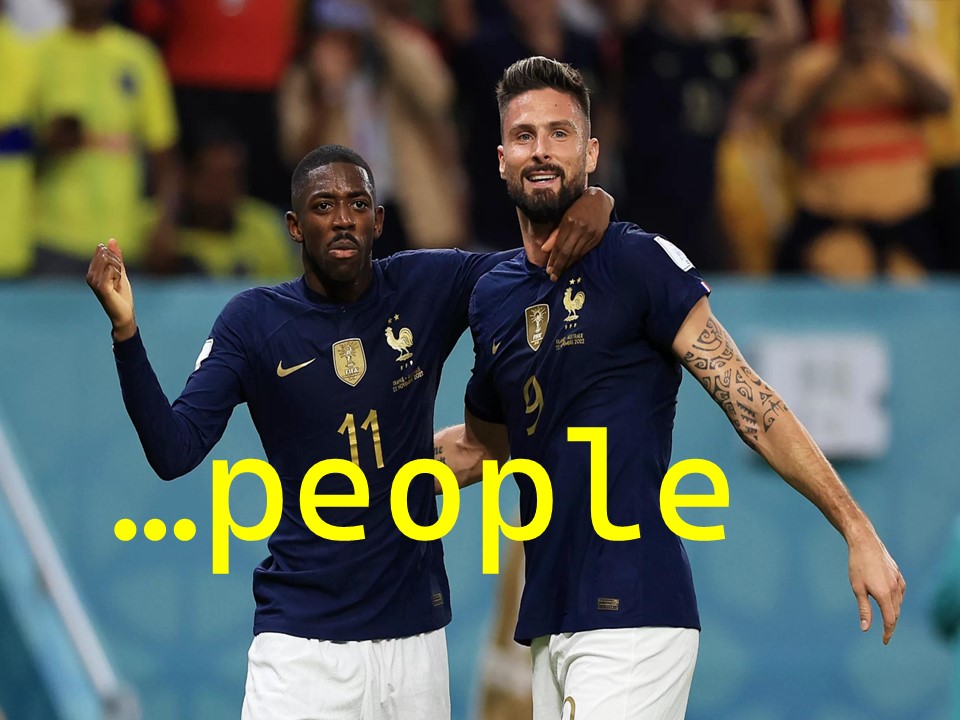 The FIFA World Cup is over – but the voices of social change in Qatar will never be silenced – these voices were louder than the chanting of the fans.
The real winners were the voices for diversity and social justice! This World Cup was perhaps the most representative of "people" ever. All the teams (with few exceptions) were colorful; some almost overshadowed by "the disadvantaged."
But did we hear anything? Did we get any message? Was our ability or inability to hear the "voices" hampered by our learned expectation? Perhaps, we are still expecting a collective-call for repatriation followed by emotive capitalist confessions and a massive payout to all exploited indigenous peoples and people-of-color; or a mass anti-systemic movement for justice that cripples the global economy as the disadvantaged withdraw their labor power; boycott global transport, communication and the mass media; and actively engage in a relentless protest on all continents; or a coordinated movement of back-to-Africa from north, south, east and west.
A priori expectations could blind us from perceiving and appreciating the increasing social change in the global sporting industry (movement) – an ongoing movement for social justice since Adolf Hitler opened the Berlin Summer Olympics on 01 August 1936. There, black American, James "Jesse" Owens gained the respect of the "peoples of the world" by winning four gold medals in the 100-meter, 200-meter, long jump, and 4 × 100-meter relay (and, of course, made nonsense of the theory of the "master race").
Since that defining period, the definition of "people" has been moving steadily from the far-left and far-right views to the "center" where "mankind" finds its origin!
And among the forces that have powered that somewhat silent; unspoken and undiscerning "social and cultural shift" is the global sporting movement. It ruptured and, in some cases, disrupted and unsettled the hardliners but persistent progress is driven by the insatiable greed for money – that is why some analysts regard the NBA as a new plantation – it's all about commodities, tradables and profits.
Today diversity is the color of competitive sport, and the most far-right nation is represented by "people." This is why the "world" did not rumble when Argentina beat France in the Finals on 18th December. Unfortunately, despite the myths, Argentina's historical Euro-centric policies have relegated a nation (with a marginal black population) with the offensive cultural left. And any inference of a victory of "whiteness" over "blackness" is truly a perception reflective of the fear of "the unstoppable movement towards "People."
The "voices" were loud and clear! Argentina lifted the tournament Trophy; the "people" triumphed in the "march" for Change!