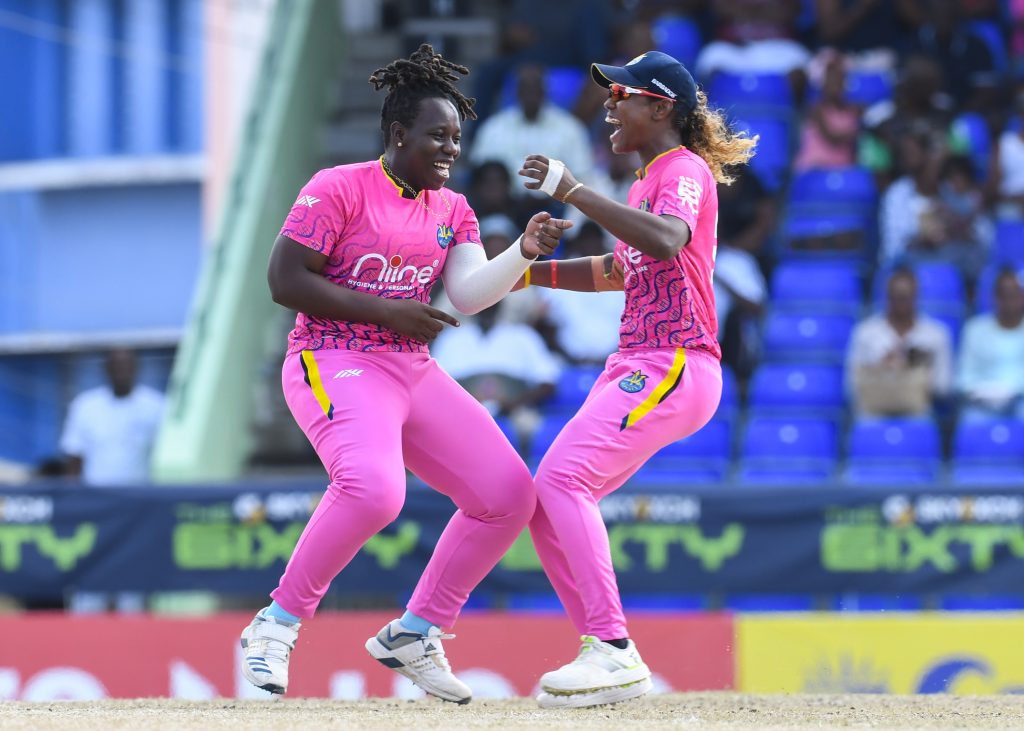 The Universe Boss (Chris Gayle) swung, and the ball raced to boundary, and the atmosphere at Warner Park changed into a Carnival celebration! (Trinbago Knight Riders 84-6 and St Kitts Patriots 85-3)
The Deejay raised the jumpy music to a higher decibel; the people sang along and danced – the St Kitts Patriots had made history, Champions of the first SKYEXCH 6IXTY – what a confident booster to the defending Champions just days before starting their defense of the Caribbean Premier League on the same venue!
But it was, as is the case in the Caribbean, the women who "run things." Yes! Just a few hours before, Hayley Matthew and the Barbados Royals Women kindled the day's celebrations when they defended 65 runs, bowling out the Trinbago Knight Riders Women for 50 runs. They became the first to win the women's Universe Boss SKYEXCH 6IXTY Trophy.
And, you should have been there! Just as they did to "Champion Dance" when the West Indies Women defeated Australia Women in the ICC Women World Cup 2016, the Caribbean young women and their supporting fans in the park showcased all the dance moves – the reggae; the dancehall; the calypso; the soca; the zouk (really a blend of African movements that are DNA to black people everywhere).
Sunday night August 28 was special in Sugar City! What the world was watching under the evening skies (under floodlights) was indeed a continuing nationwide fete that started on Saturday morning August 07 when the people took to the streets to celebrate their country's return to democracy under the St Kitts and Nevis Labour Party headed by a Cuban-trained doctor, Terrence Drew – the party could escalate should the St Kitts Patriots win back-to-back CPL Championship – the first ball bowls on Wednesday 31 August 2022 at Warner Park St Kitts!
It's Celebration time – it's Carnival time; it's Party time!